SPRING HOURS:    Monday to Friday - 9am-6pm;   Saturday - 9am-5pm;    Closed Sundays!
YEAR ROUND FARM MARKET & GARDEN CENTRE
Big enough to serve you, small enough to care.
May 16, 2023
Hurray! It's planting season! Time to get those hands dirty and those gardens tidy! In the Garden Centre we have soils, mulch, potting mix alongside a great selection of perennials, flowering trees, shrubs and evergreens. We have a wide variety of annuals from geraniums to petunias and million bells to tropicals, such as mandevillas and dipledenias. Don't have time to plant your own, no problem! Check out our ready to go planters and hangers. Last but not least, we got the veggies and herbs! In our Farm Market we have exciting news…..fresh Ontario ASPARAGUS is here! Enjoy the goodness of Ontario fresh asparagus tonight! We still have a great selection of veggies and fruit, alongside the variety of frozen meat products. Come and visit us today!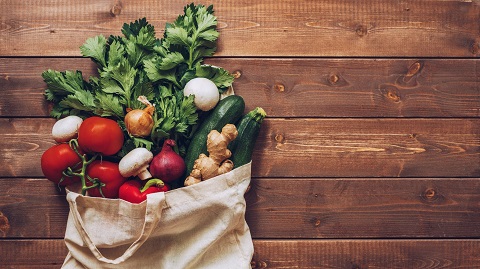 Check out our Online Store and shop our Farm Market from home! Shop today for next day pick-up! Providing you with products of fresh produce, dairy, frozen meats, honey and much more!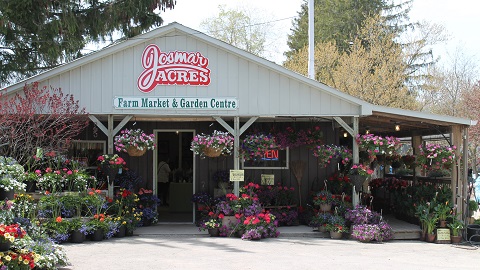 Our MARKET & GARDEN CENTRE is open year-round! Come and browse the shelves of goods, decor items and plants for every season!
Updated January 10, 2023
Events planned for 2023, but with more details to come as each event draws closer!  U-PICK STRAWBERRIES – June 2023 ————— LANSDOWNE BERRY DAY – June 2023 ————— CANADA DAY STRAWBERRIES & ICE CREAM – July 2023 ————— U-PICK RASPBERRIES – July 2023 ————— U-PICK APPLES – September 2023 ————— KIDZ KORRAL – September 2023 ————— CHRISTMAS OPEN HOUSE – December 2023
Visiting the Hamilton area! For more things to see and do, check out the KAYAK Hamilton Travel Guide
Josmar Acres Inc. Farm Market & Garden Centre has grown since 1974 into a family business, which runs a broiler breeder operation, cash crops of wheat, soybeans and corn, fresh delivery of wholesome produce, and a farmers market & garden centre to serve you